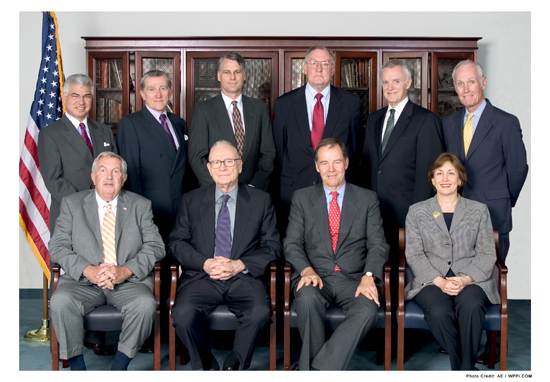 Washington Post: Some staff members and commissioners of the Sept. 11 panel concluded that the Pentagon's initial story of how it reacted to the 2001 terrorist attacks may have been part of a deliberate effort to mislead the commission and the public rather than a reflection of the fog of events on that day, according to sources involved in the debate.
Hier
het volledige artikel.
Gouverneur Thomas Kean, voorzitter van de 9/11 commissie doet een boekje open over de omstandigheden van het onderzoek:
In senior counsel for the 9/11 commission John Farmer's book: "The Ground Truth: The Story Behind America's Defense on 9/11″, the author builds the inescapably convincing case that the official version... is almost entirely untrue...
The 9/11 Commission now tells us that the official version of 9/11 was based on false testimony and documents and is almost entirely untrue. The details of this massive cover-up are carefully outlined in a book by John Farmer, who was the Senior Counsel for the 9/11 Commission.
En
Hier
het volledige artikel.